ML26
The ML26 was specifically designed to work with the MARC as a delivery and retrieval unit. The entire system is used in high volume warehousing operations that utilize push back racking. The ML26 can safely take operators up to elevation and put them in position to clear jams and take care of spilled product.
Model
ML26
Maximum platform height
25 ft - 10 in 7.87m

Minimum platform height
29 in 0.74m

Capacity
400 lbs
181 kg
Unit weight
6,000 lbs
2721 kg
Overall shut height
9 ft - 1 in 2.76m

Platform size
26 in 0.66m x 47 in 1.19m

Overall length
9 ft -10 in 3.00m

Overall width
4ft - 8 in 1.42m

Forks Capacity
(Weight of THE M.A.R.C.) 500 lbs 226.8 kg

Need a
Custom lift?
We can create custom lifts to meet your specific need. Contact us today.
*Required Fields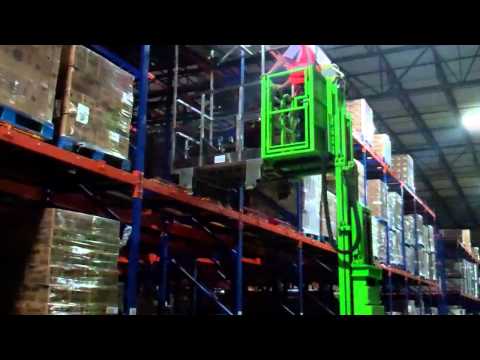 The ML26 in Action!
Features
Deck Extension
Walk Behind Lower Controls